"I haven't seen any health-related research that favours daylight savings time."
Article content
Most of us will make it through Monday morning — the day after clocks spring forward by an hour — bleary eyed, but without any catastrophic consequences. At a population level, though, things will not be fine.
Article content
The science is clear that daylight time and its associated clock changes are causing serious harm to Canadians' health, sleep researchers say. Numerous studies have highlighted a spike in heart attacks, strokes and traffic crashes that occur the day after clocks move forward, as well as longer-term mental and physical health risks.
Article content
Canadian sleep researchers say it is past time to stop the clock on daylight time, which begins Sunday, when clocks are set forward by an hour, and ends on the first Sunday of November, when clocks are set back an hour.
The clock change in the spring is especially dreaded by many because of the sense of jet lag it produces, but scientists say the damage goes much deeper.
A new Canadian sleep research consortium, funded by the Canadian Institutes for Health Research, has added its voice to those of many scientists calling for an end to daylight time.
Article content
"There is an international consensus right now that daylight savings time should be abolished because this practice really causes mental and physical health risks, and we see that at the population level," said Rébecca Robillard, co-chair of the Canada Sleep Research Consortium and head scientist of clinical sleep research at The Royal.
Among other things, numerous international studies have found that stroke rates spike by nine per cent and heart attack rates between 24 and 50 per cent on the Monday morning after the springtime change, Robillard said. Research has also documented increases in traffic crashes.
Time changes during both the spring and the fall are also connected with increased rates of depression and longer-term health issues, including cancer, said Joseph De Koninck, a sleep researcher and professor emeritus in the psychology department at uOttawa.
Article content
The damage is done both by lack of sleep, in the spring especially, but also in disruption of peoples' biological clocks because of the shift, which has been linked to an increased risk of cancer.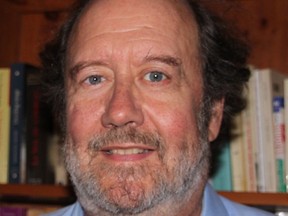 Along with the growing scientific consensus around daylight time is growing political discourse about the issue across North America and elsewhere. A new U.S. bill is proposing permanent daylight time, something Ontario has said it would follow. Saskatchewan, meanwhile, long ago scrapped Daylight Savings Time.
But scientists are clear that stopping the spring and fall time changes and sticking with daylight time year-round is not a healthy solution, De Koninck said. Sleep researchers are unanimous in calling for a return to standard time, which he said is closer to people's natural biological rhythms and maximizes sunlight when it benefits peoples' health the most.
Article content
"I haven't seen any health-related research that favours daylight savings time," De Koninck said.
Remaining on daylight time, which pushes more daylight hours to the end of the day, would create a kind of "social jet lag that induces permanent sleep deprivation," he said. That would make winters especially difficult.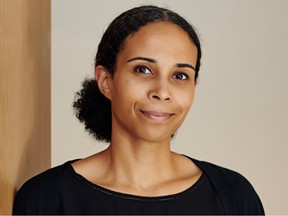 Benjamin Franklin is frequently credited with the idea of daylight time as a means of preserving candles. Port Arthur, Ont., was one of the first, or the first, municipality in the world to put it in place.
Supporters — including lobbyists for some businesses, such as golf courses, that benefit from sunlight later in the evening — have long argued it saves energy, something critics say has never panned out.
Article content
But Robillard says the bigger issue is its well-documented affect on peoples' health.
"At the end of the day, yes, some people are putting on the table some considerations about economic or social aspects, but, really, there is not strong evidence on that front. But there is very strong evidence in terms of health impact," she said.
"The scientific community really thinks these decisions at the political level should be informed by evidence about people's health. We think that should be the number one priority."
COVID-19: Three new deaths in latest biweekly Ottawa Public Health release